A PROFESSIONAL VIDEO PRODUCTION STUDIO TO RECORD YOUR WEBCAST
Design your images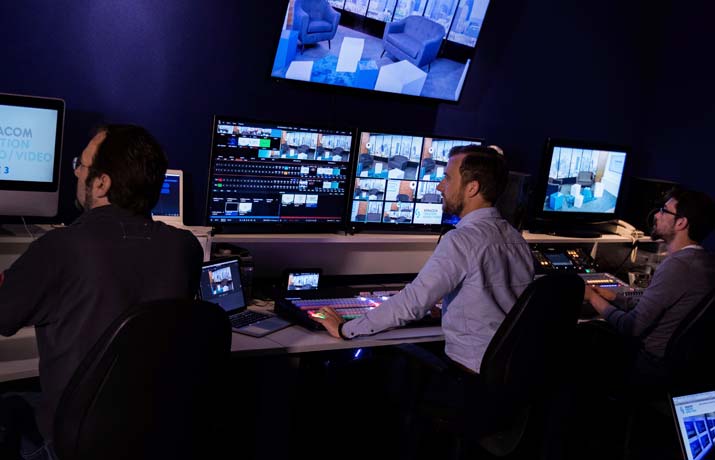 A RESPONSIVE AND FLEXIBLE TEAM FOR A PROFESSIONAL WEBINAR
Everything is aimed at providing you with the best possible conditions for a successful live stream.
With our team, you can be sure that your event will be a success, as our teams provide ongoing professional support and advice throughout the production of your project. All you have to do is participate in the webcast or webinar.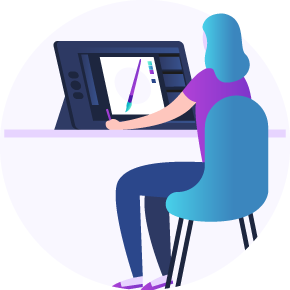 Motion graphics
Our graphic designers and motion designers are at your service to make your visuals more powerful. Making good use of motion graphics is not about just adding cool graphics or a simple logo to your production. If you want a powerful image, you have to design it. And we know how to create it for you.
We can help create the credits, your visuals, or the format of your PowerPoint presentation.
Enrich your content
Our goal is not only to offer you a live stream service and record your live production. We know how important it is to punctuate your program and give it style. This is how you capture your audience's attention. In addition to this, we create and integrate your visual elements to inform your audience and grab their attention.
Interactivity modules can also enhance your webcast, not to mention duplex with ZOOM, Google MEET, Microsoft TEAMS tools...